On
Sale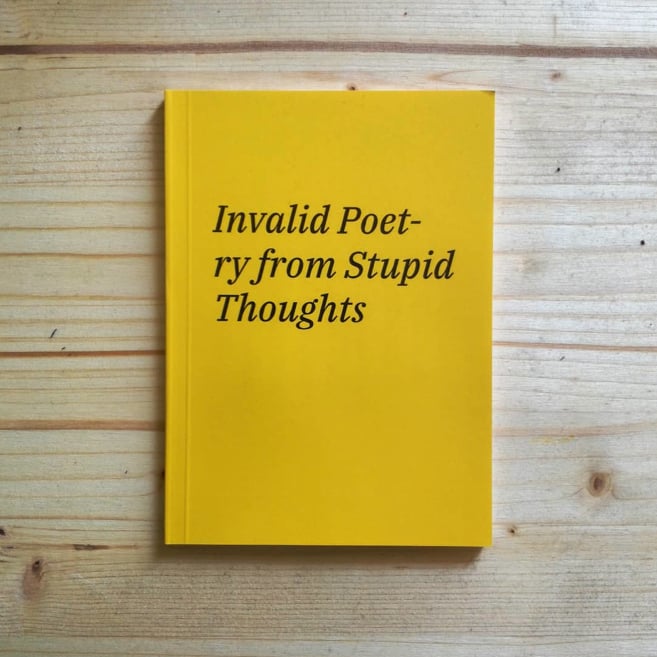 Invalid Poetry from Stupid Thoughts (2018)
€

10.00
An artists' book by Shervin Kianersi Haghighi and Giancarlo Norese. Every page "is" the cover page.
Published by Fondazione Lac o Le Mon, Italy, April 2018.
Edition: 50 copies, unnumbered (12 copies left)
60+4 pages
/
Un libro d'artista di Shervin Kianersi Haghighi e Giancarlo Norese. Ogni pagina "è" la copertina.
Pubblicato dalla Fondazione Lac o Le Mon, Italia, aprile 2018.
Edizione di 50 copie, non numerate (disponibili ancora 12 copie)
60+4 pagg.